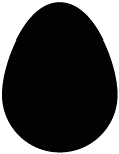 The basic egg shape. Optimized to be seen as an egg and not any other object.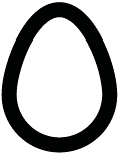 Using an outline is the first step to making the egg have a more distinct silhouette.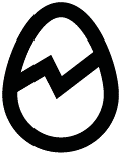 A simple but effective line implying the hatching. Using a lighting bolt shape for the hatch line implies speed and electricity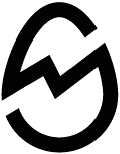 Withcutouts above and below the hatch line, an abstract letter "S" is created. Th is is a key feature that makes the logo ownable.