Not quite sure on what steps you need to take and where to begin? Although there is a lot of work that goes into building a performance-driven website that is active, engaging and sought after. We carve out the 5 Basic Steps to Getting a Website on the Internet.
The five basic steps to getting a website on the internet and in front of your audience are:
Registering a domain name
Choosing where to host your website
Creating your website
Publishing your website
And promoting your website
Let's start by quickly answering a few questions you might have before we get into greater detail. These answers should give you a foundational understanding of how domain names, servers, hosting providers, and websites are interrelated.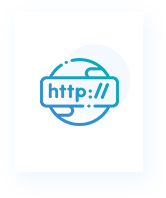 What is a domain name and how do I get one?
A domain name is what users will type into their web browsers to access your website. Choose a domain name that is memorable and relevant to your industry, product or service offering, or brand.
Think of a domain name like a business license. As with a business license, you are purchasing your right to operate your business in a particular location for a period of time.  Purchasing a domain name secures your right to use it exclusively.
The "purchase" is time sensitive; you'll need to pay your renewal fees before your right to that domain expires.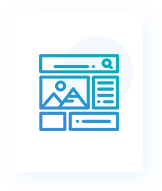 How do I create a website?
In addition to choosing a domain name and a hosting provider, you'll need to create your website.
There are various website builders available for you to choose from, which will allow you to drag and drop elements onto a canvas, type text, add headings, and more. You can also install a content management system (CMS), code your website from scratch, or hire an expert web designer.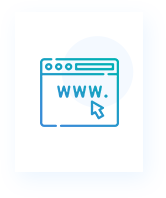 How does a website get on the Internet?
Each page on your website is composed of one to many files. These files can be images, style definitions, presentation code, code that interacts with the server, videos, etc. These files will need to be stored on the server before they can be available for viewing by the public.
When someone types in your domain name and navigates your site, they are simply looking at these files which are stored on a computer called a web server. That information needs to be uploaded or added to the server by you or a web developer. The information is most often uploaded directly via FTP (File Transfer Protocol), or is added automatically through a website builder.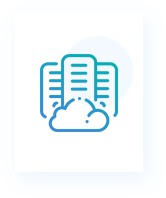 What is a hosting provider and why do I need it?
You will also need to purchase a hosting agreement. Simply, hosting is your place of business; a place to put your website. This "place" is a web server—a computer specially designed to display your website.
The web server is owned and managed by someone, or some company. They make money by charging you a monthly fee to use their server.
The web server has specialized software to display websites. The technical support staff for the server makes sure everything runs smoothly and will answer questions and diagnose issues for you. There are many different hosting providers to choose from, so it's important to research and compare their features and prices before deciding.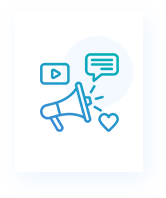 How do I promote my website?
Once your website is up and running, you will need to draw users to your site. You can do this through local marketing strategies and search engine optimization.
If you want your website to gain traction on the world wide web, then you'll want to regularly set aside some of your time and budget to promote it. This will ensure that it is seen by as many people as possible. Marketing your website can involve optimizing your website for search engines, creating and sharing content on social media, and using other marketing methods to drive traffic to your site.
Now that we've covered several foundational concepts, let's turn our attention to the five steps to getting your website pages on the Internet.

Register a Domain Name
Choosing a domain name is the critical first step toward getting your website on the internet.
A domain name is the address of a website; it's where the website lives.


The domain name is the website address that visitors will type into their web browsers to access your website. It's therefore preferable to select a name that can be easily remembered and has relevance to your brand, service and/or product offering.
Consider the following terms when purchasing a domain name:
The domain name should be meaningful to your audience and compliment or clarify your brand. For example, if you are a bakery, then consider having the term "bakery" in the domain name.
On the other hand, you may have a visual reference in mind to help people associate with your brand. For instance, who ever thought that "Target" or "Gap" could come to be synonymous with a merchandise retailer? Keep in mind, however, that these sorts of associations are often forged with a very large marketing budget.
Short and memorable domain names are hard to come by these days! If possible, try to purchase a domain name with 3 or fewer easy-to-spell words.
The length of the domain name has little to no direct impact on SEO (search engine optimization).
However, your domain name choice will impact your site's credibility, which can have a huge impact on SEO down the line.
Is the domain name easy to remember? Domain names containing unfamiliar, long, or invented terms may be forgotten easily. Also, avoid using numbers or dashes which may be challenging to remember or spell.
For instance, a domain name with spelled das "bakery-2-u" could be confusing due to the placement of the dashes and substituting real words for "2" and "u". As a litmus test, simply imagine the response of a customer if you had to speak the domain name over the phone.
The domain name extension is the suffix of the domain name – the part that comes after the last dot (for example ".com" or ".org"). Choose an extension that makes sense for your business or brand. For
example, a ".com" extension works well for most businesses, while ".org" will be appropriate for non-profit organizations.
Note that the domain name extension will have no direct impact on SEO. However, if you have a ".org" extension for a regular business, this will likely confuse some visitors, potentially affecting your brand's credibility. The domain extension should clarify your brand.
Once you have an idea of what might work for you, enter a few ideas in a domain search at a domain registrar. A domain name registrar is a company that manages the registration of domain names and ensures that they are unique and not already in use.
For instance, consider using the domain search tool on the GoDaddy website. Not only will you confirm the availability of your desired domain name, but you'll also receive other ideas and recommendations.

As a side note, make sure you either set your domain name to auto renew, or set a reminder in your calendar to renew the domain. If your domain name expires and is not renewed, someone else can legitimately swoop in and gain exclusive access to it!

Choose a Hosting Provider
After registering a domain name, the next step in getting a website on the internet is to choose a company, a hosting provider, to host your website. Again, a hosting company provides the web server and the technical help and support to store and display your website.
If you are planning on building your website on a platform like Wix or Squarespace, then hosting services will be baked into your subscription plan. Otherwise,
Consider the following terms when choosing a hosting provider:
While many hosting companies offer similar features, pay attention to the speed and capacity of the server. Evaluate the advertised support level and the responsiveness and the technical knowledge of technicians.
For instance, if you plan to host a large website with many pages and media files, you may need a hosting provider with more storage and bandwidth than a plan that includes higher level technical support.
As with other products or services you purchase online, before choosing a hosting company, research their reputation and read customer reviews. You are more likely to receive better service from a hosting provider with lots of great reviews than one with poor reviews.
Good customer support is essential when it comes to hosting, as you may need help with technical issues or other problems. Ideally, select a company that will offer support well into the night via various communication channels, such as phone, email, and live chat.
Price has been placed last here because too often it's the first thing people look for. However, know that when it comes to hosting, you often get what you pay for! Be careful to balance price with an overview of features, reputation and customer support, rather than leading with it.
A basic shared hosting package may cost as little as $4 per month for a single site. On the other end, if you are looking to host a large or robust website, or multiple websites, you might consider a faster, fully managed server, with dedicated resources. The balance of features and level of support will influence the price you pay.
After comparing the different hosting providers and their features, customer support, reputation and pricing, choose the one that best balances your needs.

Create a Website
After registering a domain name, the next step in getting a website on the internet is to choose a company, a hosting provider, to host your website. Again, a hosting company provides the web server and the technical help and support to store and display your website.
If you're set on creating a website yourself, using a website builder is the easiest way to create a website. As mentioned previously, a website builder is a tool that allows you to create a website without needing to know how to code HTML or CSS. You can create a professional-looking website from a template in relatively little time. Squarespace or Wix, for example, have website builders that allow you to drag and drop elements onto a preset canvas.
A CMS, on the other hand, will give you more flexibility to do exactly what you want. This, of course, comes with additional layers of complexity and setup time. One highly popular CMS platform, for example, is WordPress. You can install WordPress on a server, or you can install it on a shared WordPress hosting server, like WP Engine, for a monthly fee.
If you have the necessary skills (or want to learn a new skill!) and/or time, you might opt for coding the HTML and CSS yourself. This allows you to have complete control over design and functionality. If you need dynamic features or require a database, then you'd also want to look into JavaScript, databases, and a server-side programming language that can handle database queries and processing your required business logic.

Publish Your Website
Once your website has been designed, developed, and copy written and proofread, the next step is to publish it!
To publish your website files to a server, consider the following steps:
Before transferring your website files, start by reviewing your website thoroughly to make sure it is complete and free of errors. Proofread your content, check links, and test your website's functionality.
Transfer your website files from your computer to your hosting provider's servers. There are several ways to do this, including using a File Transfer Protocol (FTP) client, a CMS's built-in import feature, or a hosting provider's website publishing tool.
Once your website files are transferred to your hosting provider's servers, you can publish your website. Depending on your hosting solution, this may involve transferring your website files from your computer to a server, or in the case of a website builder, it may involve simply pressing a "Publish" button.
Link the domain name. This typically involves setting your domain name that you registered earlier to point to your hosting provider's servers, so that users can access your website using your domain name.Log into the place where DNS (Domain Name System) can be administered. If you are using a website builder, the DNS management may have been transferred to their platform. Otherwise, log into the site where you purchased the domain name to access the DNS management page.You'll typically want to edit the "A" record and assign the "@" and "www" record with the IP address of your hosting server. If this is confusing, you may want to contact the domain provider, refer to their documentation, or hire a web developer for an hour to help you out.
After publishing your website, it's important to test it to ensure that everything operates per your expectations. Access your website using your domain name and check all of your website's pages and features. Don't forget to review your website on your phone and send a test to your contact forms. Finally, get one or two friends to review it as well.

Promote Your Website
A final ongoing post-launch activity will be the promotion of your website. This will improve the chances that it will be seen by as many people as possible. Posting a website on the Internet and expecting instant success is like throwing a party on a boat in the middle of the ocean, and with minimal advertising, expecting a huge turnout.
Getting your website noticed involves providing a valuable resource for your web users. This will take a huge commitment to your business and a lot of hard work.
While there are a variety of ways to get traffic to your website; here are a few of the big ones:
SEO stands for "Search Engine Optimization". Search engine optimization simply means developing and managing your site in such a way that when users type in a set of key words in a search engine—such as Google—a link to your site is displayed close to the top of the search results.
Just about every website owner wants to get lots and lots of visitors on their website. Often, those visitors come from searches on search engine platforms like Google or Bing. SEO then is the effort to improve the visibility of websites on these search engines.
The difference between being the first result and the last on the list is due to several factors, which fortunately can be controlled. For instance, you can optimize your website content or structure to help search engines associate it with a particular key phrase that a user enters. Another detail that search providers consider is the quantity and quality of links from other websites pointing to your website. Websites with very few or low-quality links typically get pushed down the list.
Don't be discouraged if you don't see results right away. It often takes a lot of time, sometimes months or years, to outdo your competitors and win the favor of search engines. Many business owners don't have the available required time and opt to hire an SEO professional.
Do you hate all the ads you see on social media platforms, such like Facebook, Twitter, or Instagram? Think of it from a business perspective. There are so many because the real potential for targeted ad clicks represents a huge revenue opportunity for many businesses.
You might try experimenting by creating and promoting ads or content on these platforms. In addition, you might try promoting your business page to your friends. Don't have the time? Consider hiring a social media professional.
By sending eblasts, promotional offers, and other content to subscribers, you can drive traffic to your website. This can lead to higher conversions, customer retention and improved sales performance.
The biggest challenge is to get people to subscribe. Simply placing a newsletter signup form on your website may lead to some opt-ins over time. The biggest gains, though, can be realized through special offers, freebees, promotions, and social media marketing. Make sure that you have enough content to keep users hooked on your brand. It also helps to have the kind of business that people want to follow.
Paid advertising involves using platforms like Google Ads, Microsoft Ads, and even Facebook Ads to campaign your niche audience for clicks, purchases, or traffic. Typically, you'll pay a small fee each time someone clicks your ad. Be careful to start with a plan, a budget, and a target audience as those clicks can really add up!
Regularly investing in these sorts of marketing activities can lead to getting more customers in front of your website or offering to generate leads, opt-ins, sales, and phone calls.
By following these recommendations, you should now be better prepared to answer the question,
"How do I get my website on the Internet

?

"