Impact on Business
The new design elevated their brand and the report is that members love it. Using WordPress, the content for the new member portal we developed is manageable. Integrated into the site is a single-sign-on feature. This feature allows users to log into the member portal. At the same time, members are also signed in to their Impexium's membership software. We are particularly proud of this site.
Here's what the client recently said of our work…
"My organization had used Jason many years ago to do our website. When we were ready for an update we decided to use his service again. They did a great job. We had a lot of things we wanted but a set budget to work with. He worked with us to ensure that we got all the features we wanted. With, the design we wanted all while staying in our budget. He was very responsive during the design phase. He answered all our questions promptly. He continues to respond quickly to our questions and are even helpful (and patient!) with us when we mess something up. I highly recommend Jason for any website design or re-vamp."

Thinking Outside the Box
Great information is as important as a great layout. Our developers understand great websites come from balance. A well balanced website entices guests to stay on a page longer by having digestible content. Formatted to include snippets of features which guests would be looking for. By supplying a package of elements on a page, guest interaction will increase. It's not about quantity, it's about quality. The goal is to offer interests and features your audience would expect to see when landing on a page. Expectations increase interactions. Guests feel comfortable and are more apt to staying. This is one of the tactics we implemented for our friends at ACFAOM.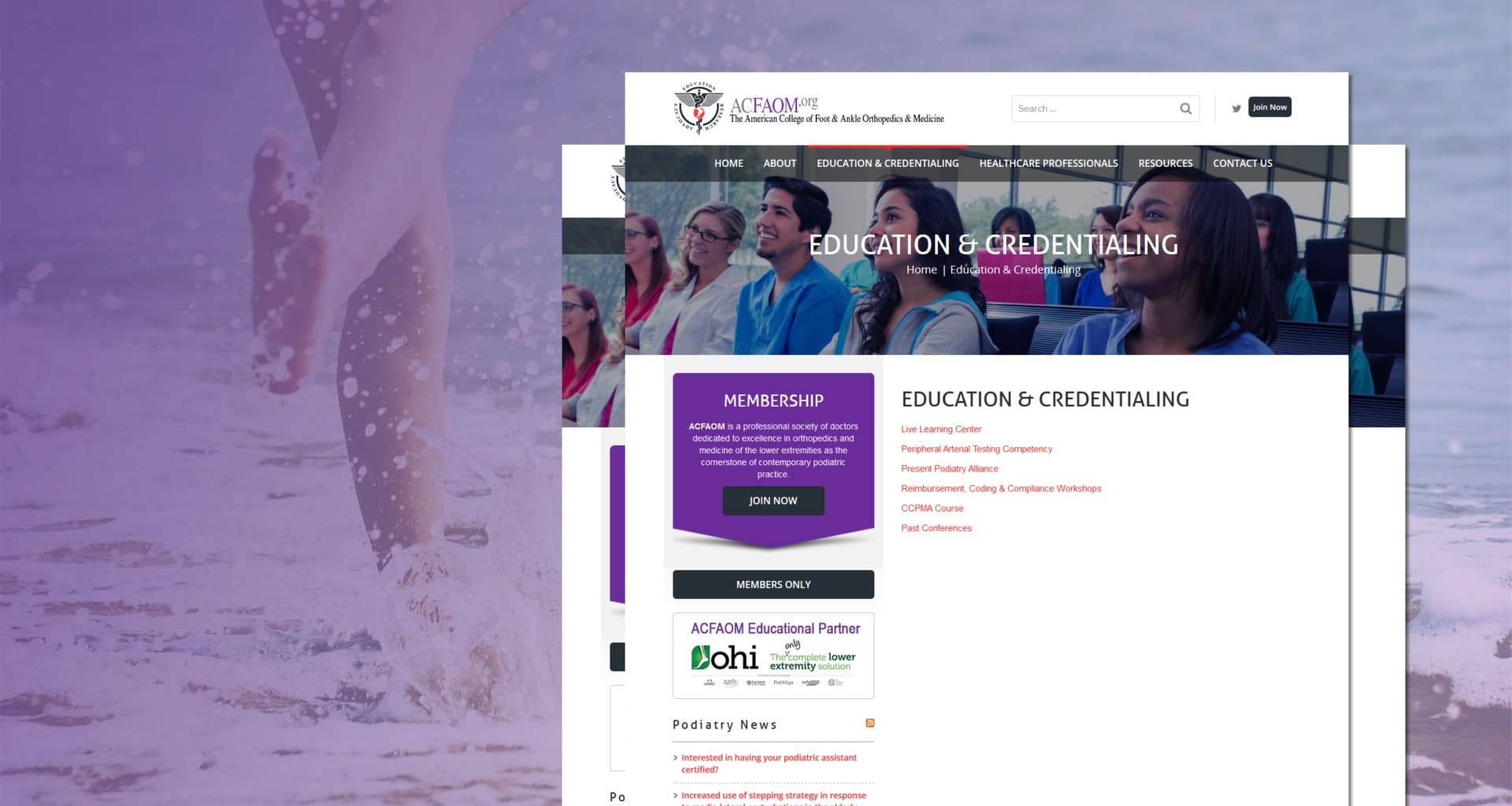 "Information should be easy to access, simple to navigate and accessible by any device."