Impact on Business
Our team of developers simplified the management of Blue Oak Properties' website. We built a full-featured system to easily manage their entire online presence, including a property listing management tool, content management system, article publishing platform, and co-signer application system.  This saves staff time and gives them the confidence to make updates on the fly.
Also, website visitors can search for active properties with ease. They can access information request forms, submit maintenance requests, and fill out a co-signer application. The ease-of-use  has bolstered the popularity of this company.
In fact, since the completion of this project in 2016, the traffic on the website has grown more than 10-fold. The domain appears first in Google for local searches like: "Chico Property Management." Blue Oak Chico is also listed on the front page for many other local rental-related searches. The website has allowed them to be a major competitor in the local rental industry.

Thinking Outside the Box
Conveying your message is what we specialize in. Your website is an extension of your business and should be a solution. Today, users expect websites to perform. They need to meet their lifestyle and not the other way around. Websites need to be feature rich with captivating and dynamic content that is easy to use. Meeting these needs, our team of developers specialize in complex scenarios. They see the solution and reduce it's complexity to its lowest common denominator.
The result, a simple and easy to use page which is hassle free and performs as expected. Websites need to be "easy to digest." In doing so, visitors will gain confidence. The traffic to your website will increase. Productivity will increase and your website will be a sought after solution.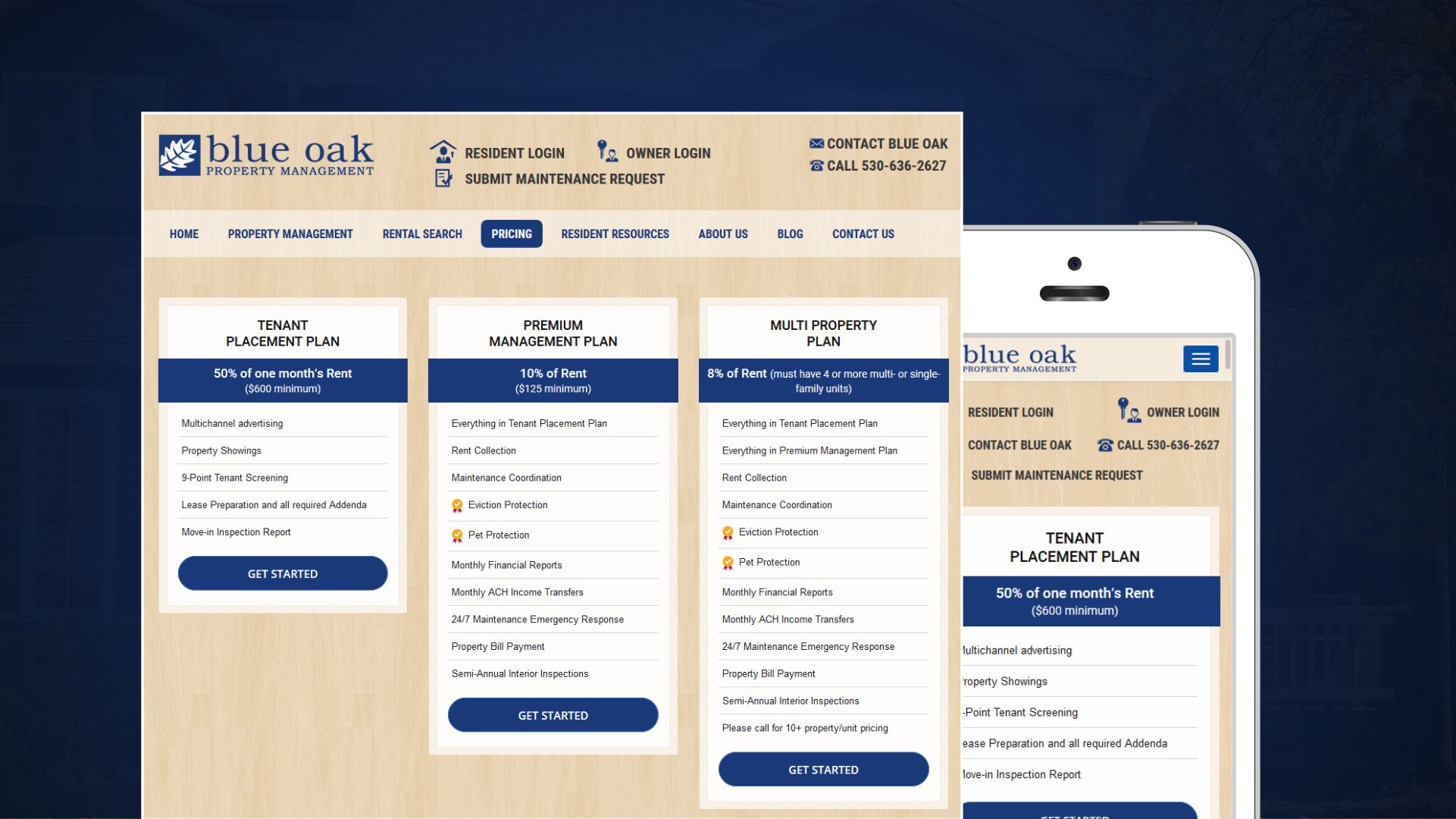 "Content should be dynamic, captivating and solution oriented."