Impact on Business
Living an all-natural lifestyle is growing rapidly. Consumers are more aware of what they are purchasing and how it affects them, as well as the environment. Shoppers today are becoming keenly aware of the importance of organic goods. They are researching and looking for safe alternatives which promote healthy living. Lavender Ranch and their website does just that.
As we designed an eCommerce platform which showcased the Lavender Ranch product line. There was also an element of knowledge about lavender and that various natural ways it could be used for spices, cleaning, deodorizing, healing and more. Marrying knowledge and shopping together, the website for Lavender Ranch serves as an informational gateway.
Using WooCommerce as a solution for the eCommerce platform, we knew our client would have a solid shopping cart system that could grow with them. WooCommerce, in its natural form, is simple and easy to use, filled with necessary features a shopping cart system needs. Using WooCommerce as the foundation, we created a layout designed to be informative, responsive and alluring. Products are easy to add to the website, easy to edit, and easy to control. We designed stunning landing pages that were simple to shop with. The products added to the website are fed to custom product feeds planted throughout the website. Visitors can find what they are looking for, add them to the cart, checkout and rest assured their information is safe and secured.

Thinking Outside the Box
Selling on-line is common and is part of our every day life. People shop for food, clothes, insurance, rentals and so much more. With the active growth of shopping online, consumers expect the shopping experience to be simple, effective and full of service.
With the design of the Lavender Ranch website, we geared our attention towards meeting those needs.
Site Speed
The content has to load fast. The faster a page can display its content, the more people will stay on it and look around. We create code and then we comb through it, consolidating as much as we can to produce a lean viable solution.
Layout
Websites and their pages need to have a "wow" factor. If your not impressed, then neither are your visitors. Web pages should captivate your audience. They should include great descriptions, reviews, image galleries, posts and videos. The website should easily adjust to window size, accommodate other pages and be simple to navigate.
Security
It's sad to say, but data breaches are part of the online experience. With eCommerce websites as a target, we design our sites to be secure. We manage SSL certificates, firewalls, and implement special practices to proactively fight against website data breaches.
Upgrade-able
There are always new techniques, improvements and innovative ways to design a website. Websites can be expensive to create. That is why each website we design is made to be built upon. As the shopping experience evolves, so can your website.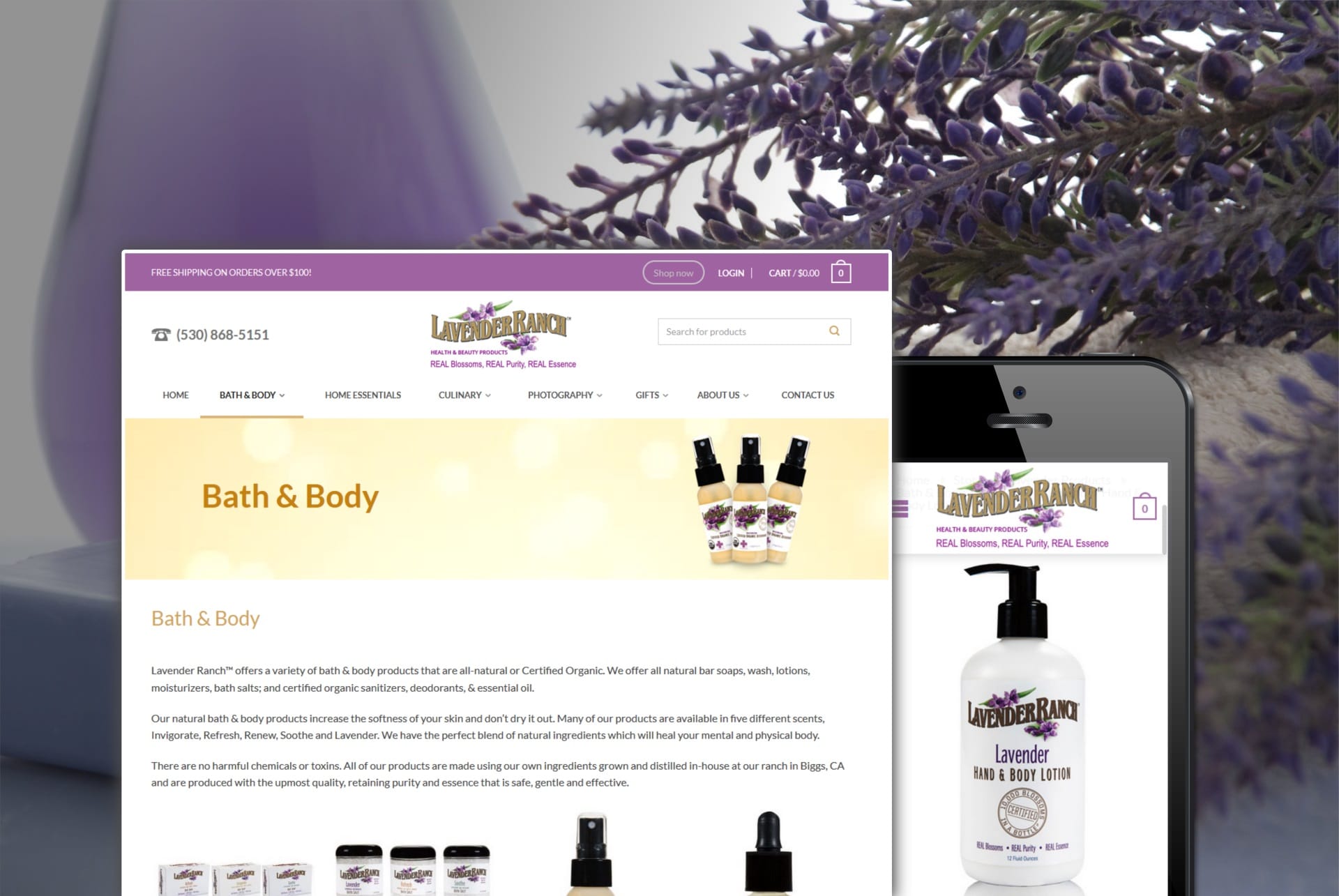 "Ecommerce sites need to load quick, perform and create a Wow factor."