Impact on Business
Our friends at Geometrix Surveying Engineering are committed to quality and timeliness. Which is the same direction they wanted to go with their website. The menu structure created is easy to use and information about their company, services and past projects are simple to find. The website we designed showcases Geometrix Surveying Engineering's services and include testimonials about the services performed.
The website would operates as a portfolio for their business highlighting the knowledge and expertise Geometrix Surveying Engineering has when it comes to Commercial and Residential projects. Guests who visit the website know what to expect when they choose Geometrix Surveying Engineering to have their land surveyed.

Thinking Outside the Box
When we developed the website back in 2010, we left room for growth. Website technology is continually advancing and when we designed Geometrix Surveying Engineering, we kept that in mind. Using a custom layout which is clean and powerful, our templates we design are flexible and fully customizable.
When the website originally launched in 2010, the website was highly informative and showcased the services of Geometrix Survey Engineering extremely well. However, as time progressed, the need for a responsive website was necessary. People were visiting the website on their phone and if a website is not optimized for a social experience, people will leave.
Fortunately, the website template we created is easy to work with. Our development team was able to optimize to be responsive without the site having to go down.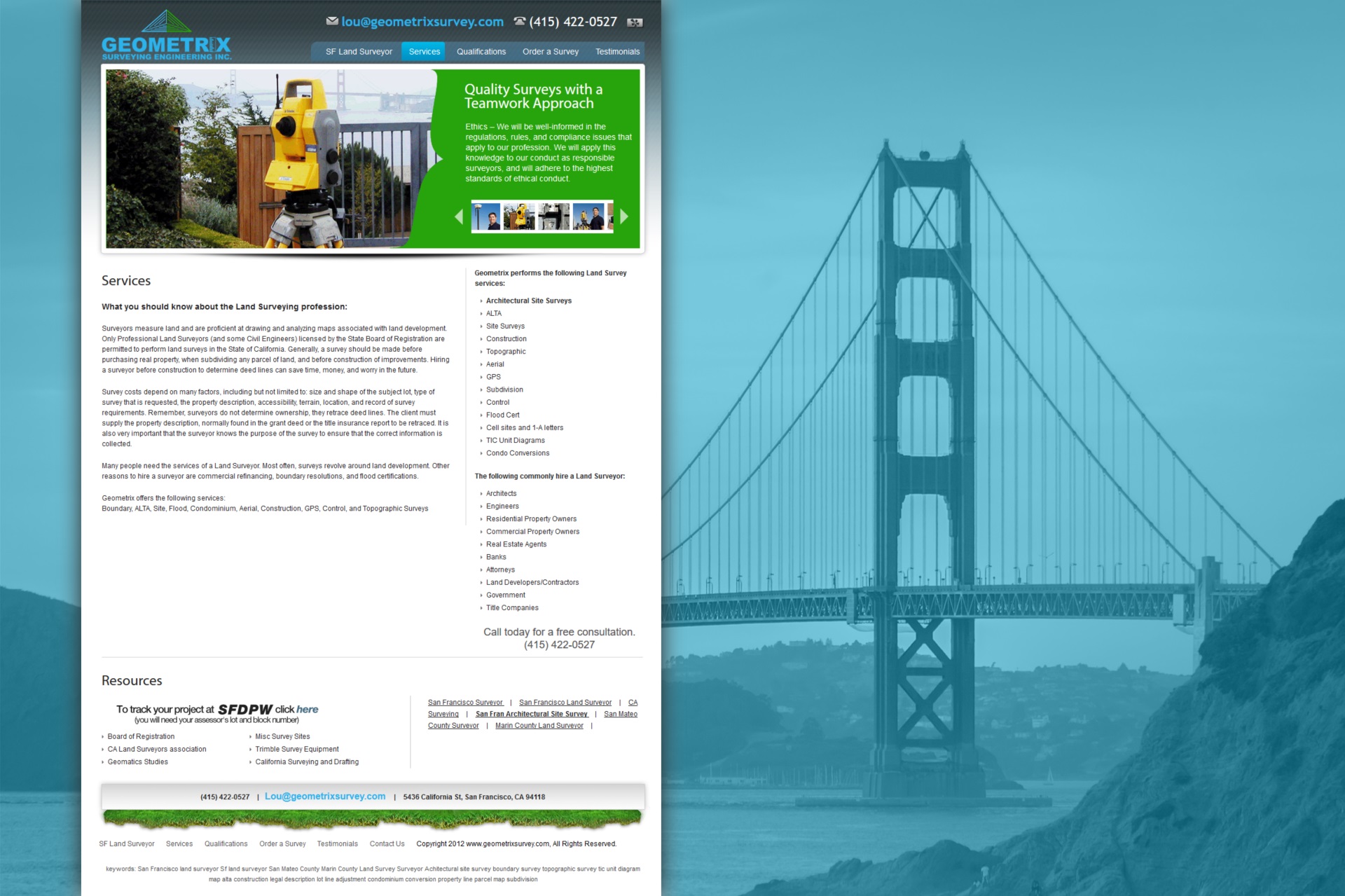 "Websites need to be flexible and customizable."