Extreme Makeover: Office Edition. Up until 5 months ago, we were doing business out of various coffee shops in our city.
In the beginning, it was a fantastic way to save overhead expense – no Internet, rent or power bill. My grand vision was to have a large and lean virtual company made up of SiteHatchery employees networked all over California, working out of coffee shops.
The perk? Free coffee and treats.
Of course there were certain problems inherent with my plan. For one, the noise was very distracting and sometimes unbearable. I even purchased a $350 pair of headphones to block out the chatter which you can read about in an article I posted about the Nokia Bluetooth Stereo Headset. Outgoing phone calls were challenging (I often sat in my car), the Internet connection was usually slow or down, and we found ourselves regularly engaging in long conversations with familiar patrons.
For a while we were able to tolerate these issues, however, it eventually became apparent that maybe it was time for an office. Though having an office would be in increase in overhead, we would certainly be more efficient and focused. So, in April, we made the big move.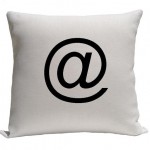 It's been 5 months in the new office and we are loving it. We moved to the north side of Chico in the Esplanade North complex, just across from the new Brain Freeze and CVS shopping center. We really wanted to stay away from
the stereotypical web development company – having an office in downtown with limited paid parking. Instead, we decided to settle down in a professional location where our clients and future prospects would take us a little more seriously. Our new office was a blank canvas for creating the perfect work environment, so we brushed on a wall of black paint as a base and placed our giant logo over the top of it. The Craigslist gods even brought us a beautiful vintage gold velvet couch! Soon we will be adding a nice coffee table and a pair of retro white chairs with funky pillows that have "@" symbols on them. We can't wait to start our new video blog with this cozy area as the backdrop.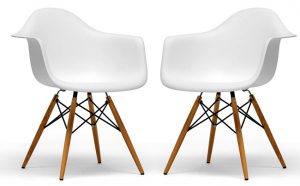 Are you looking to update your website? Do you need an additional hand to keep up with the demands of your business? SiteHatchery.com offers a variety of services tailored for business owners. From web hosting, to custom analytic reports and intense security measures – SiteHatchery.com can help.
Check out our Service Bundle, a convenient all-in-one service that is affordable and effective.